Moderator: е и ժ е я
---
Supermod
Posts: 50216
Joined: Thu Jun 01, 2006 8:22 pm
Location: World -1
Has thanked: 108 times
Been thanked: 433 times
Contact: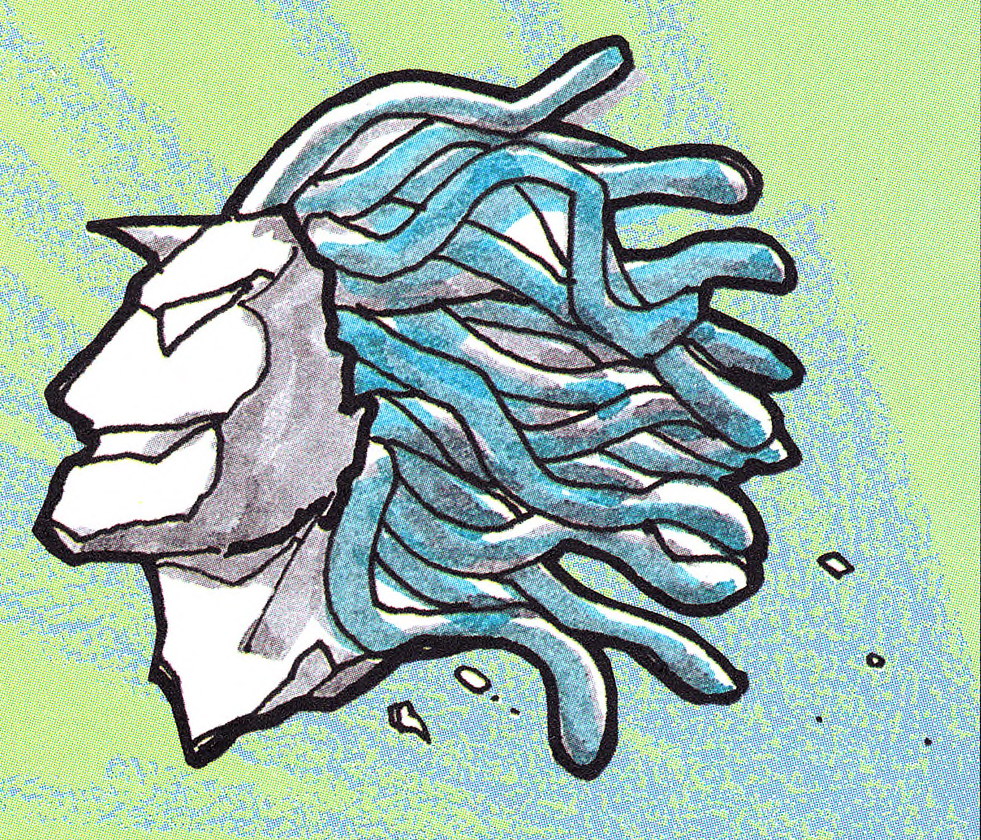 Which of these Castlevania enemies is a bigger pain in the ass?
---
Posts: 29251
Joined: Thu Sep 14, 2000 1:00 am
Location: Flipping a Switch
Has thanked: 11 times
Been thanked: 60 times
Contact:
Oh, that just goes without saying.

Especially in games where they turn you into stone.
---
Supermod
Posts: 41231
Joined: Sun Aug 18, 2002 1:00 am
Location: Enough. My tilde has tired and shall take its leave of you.
Has thanked: 154 times
Been thanked: 81 times
Contact:
*ragequits thread at presence of medusa heads*
I muttered 'light as a board, stiff as a feather' for 2 days straight and now I've ascended, ;aughing at olympus and zeus is crying
---
Posts: 33
Joined: Sat Feb 28, 2015 9:37 pm
Haha I hate the ravens more. The heads are annoying, but they just go on their merry way, so when you know their pattern they get easy to avoid. For some reason though, I can never get the birds down, plus if you don't kill them they won't stop hounding you.
---
Moderator
Posts: 32986
Joined: Wed Jun 08, 2005 1:00 am
Location: if a lot of people love each other the world would be a better place to live
Has thanked: 42 times
Been thanked: 119 times
**** medusa heads
so hard
and that's the waaaaaaaaaay the news goes
---
Posts: 5425
Joined: Thu Jun 22, 2006 10:28 pm
Location: New Jersey
Has thanked: 113 times
Been thanked: 117 times
Contact:
**** those medusa heads
SUPER FIGHTING ROBOT
---
Posts: 3878
Joined: Thu May 08, 2003 1:00 am
Location: in your mind
In the earlier games, a sudden appearance of a bird hitting you in mid jump was the worst thing. Then again, both of these accursed things did that. But the birds keep at it, so they are more annoying.
The man who is blind, deaf,and silent lives in peace.
---
Supermod
Posts: 42348
Joined: Sun Aug 26, 2001 1:00 am
Location: avatar credit @SkyeRoxy_ on Twitter
Has thanked: 118 times
Been thanked: 291 times
Contact:
At least Medusa Heads float in a predictable, readable pattern. The momentum-pattern of Ravens is very difficult to manipulate and I always go for the "de-spawn these mofos" strategies, which makes me feel bad.
Carthago delendum est
---